Responsible Research
This collaborative event is organized by the graduate programs of the Life Science Campus Großhadern/Martinsried together with the GraduateCenter LMU
25.03.2021 – 26.03.2021
Responsible Research - virtual event for next generation researchers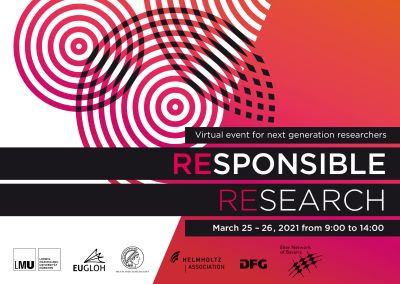 This year, the graduate programs of the Life Science Campus Großhadern/Martinsried together with the GraduateCenterLMU will jointly host an event on responsible conduct in research.
Dates: Thursday, March 25, 2021 & Friday, March 26, 2021

Time: 9.00 - 14.00
Program and online registration are coming soon.
PLEASE SAVE THE DATES!