Fritz Acker Foundation Award to Christoph Reichel
Christoph Reichel received the Fritz Acker
 Foundation Award 2020 for his clinical and scientific
 achievements in Oncology.
24.11.2020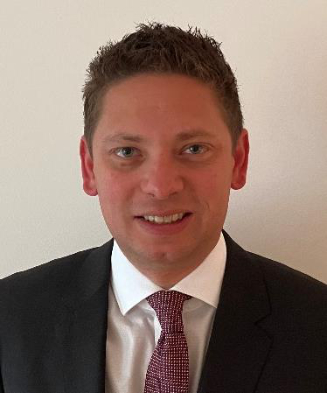 Christoph Reichel was honored with the Fritz Acker Foundation Award in 2020
 for his achievements in Oncology. Besides his clinical duties as senior physician and lecturer 
in the Department of Otorhinolaryngology, as coordinator of the head and neck tumor center,
 and as head of the interdisciplinary head and neck tumor board at the university hospital of the 
Ludwig-Maximilians-Universität München (LMU), he is principal investigator and board
 member of the collaborative research center "Sonderforschungsbereich 914 Trafficking of
 Immune Cells in Inflammation, Development, and Disease" granted by Deutsche
 Forschungsgemeinschaft (DFG). The awardee received his clinical training in
 Otorhinolaryngology at the LMU medical center as well as during visits of internationally 
renowned experts in the field and gained a specific expertise in head and neck tumor surgery 
including minimal-invasive techniques and reconstructive methods. The Fritz Acker 
Foundation Award honors his comprehensive scientific work in the field of (tumor)immunology 
and his engagement in the transfer of novel technologies such as artificial intelligence and 
robotics into clinical practice. As member of the DFG-Clinician-scientist program "PRIME", he 
also supports the careers of young clinician-scientists.

The objective of the Fritz Acker Foundation (Bad Homburg, Germany) is to promote medical 
research to the benefit of the public by honoring distinguished persons in the fields of Oncology
and Cardiology. The awards should support these persons to translate their scientific work into
clinical practice.
Contact:
Prof. Dr. med. Christoph Reichel
Department of Otorhinolaryngology LMU Klinikum
Walter Brendel Centre of Experimental Medicine
LMU Klinikum
Marchioninistr. 15 - 81377 Munich, Germany
phone: +49 89 4400 0 - Fax: +49 89 4400 76869
christoph.reichel@med.uni-muenchen.de