Scientific Retreat of SFB 914 - March 17-20, 2013
Scientific retreat held in the Austrian Alps
17.03.2013 – 20.03.2013
This year's Scientific Retreat of SFB 914 on "Trafficking of Immune Cells in Inflammation, Development and Disease" was held in the Austrian Alps at the Obergurgl University Center from March 17-20, 2013.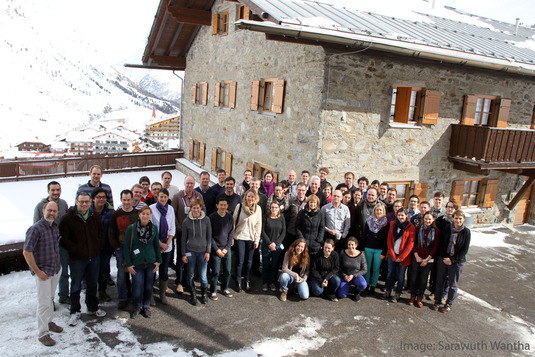 Awards for Best Poster and Oral Presentation
While great science was presented and discussed throughout, the SFB awarded prizes in the categories poster and oral presentation. The winners in the two categories are:
Best Oral Presentation
Lin Zhang (project B2)
Sarah Schmidt (project A1)
Ann Plaumann (project B4)
Best Poster Presentation
Sarawuth Wantha (project B8)
Raffaele Coletti (project Z1)
Congratulations to all the winners!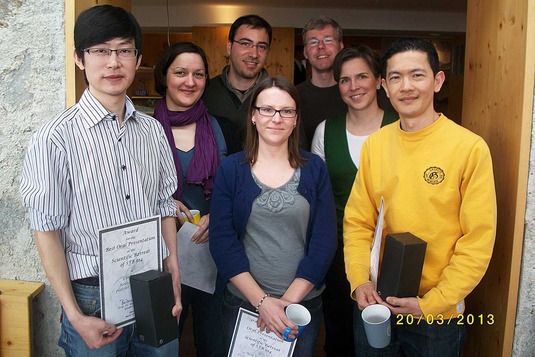 Photo [from left to right]: Lin Zhang, Sarah Schmidt, Raffaele Coletti, Ann Plaumann, Admar Verschoor (head of poster jury), Melanie Laschinger (head of oral presentation jury), Sarawuth Wantha