Scientific Retreat of SFB 914 - Sep 28 - Oct 1, 2015
Meeting to kick off second funding period
28.09.2015 – 01.10.2015
To kick off the second funding period, this year's scientific retreat of SFB 914 took place at the German-Italian Centre for European Excellence at Villa Vigoni in Menaggio, Italy.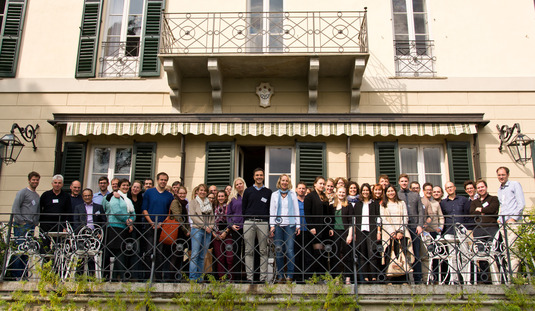 Awards for Best Poster and Best Short Talk
Two juries honored four young scientists in the categories best poster and best short talk. From among the 23 posters presented and the 16 short talks given, the winners are:
Best Poster Award
Alba de Juan (project B09)
Tilman Ziegler (project A05)
Best Short Talk Award
Sarah Klapproth (project A01)
Angela Kurz (project B01)
Congratulations to all the winners!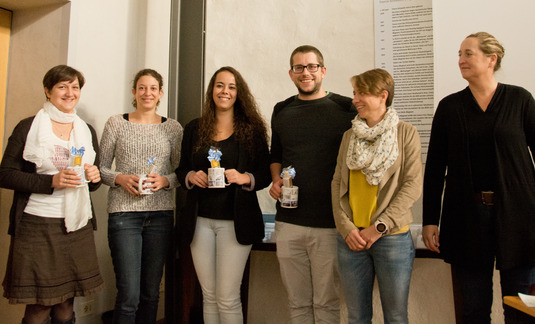 Photo [from left to right]: Sarah Klapproth, Angela Kurz, Alba de Juan, Tilman Ziegler, Barbara Schraml (head of jury for poster award), Julia von Blume (head of jury for short talk award)